IMAX launches virtual reality movie experience
October 15, 2016
Cinema-goers are to be given the opportunity to step into their favourite films as part of a new virtual reality experience unveiled by IMAX.
IMAX virtual reality stations will start appearing in pilot locations as early as the end of the year, IMAX Entertainment CEO Greg Foster said during the Bank of America Merrill Lynch Media, Communications & Entertainment Conference on Wednesday in Los Angeles.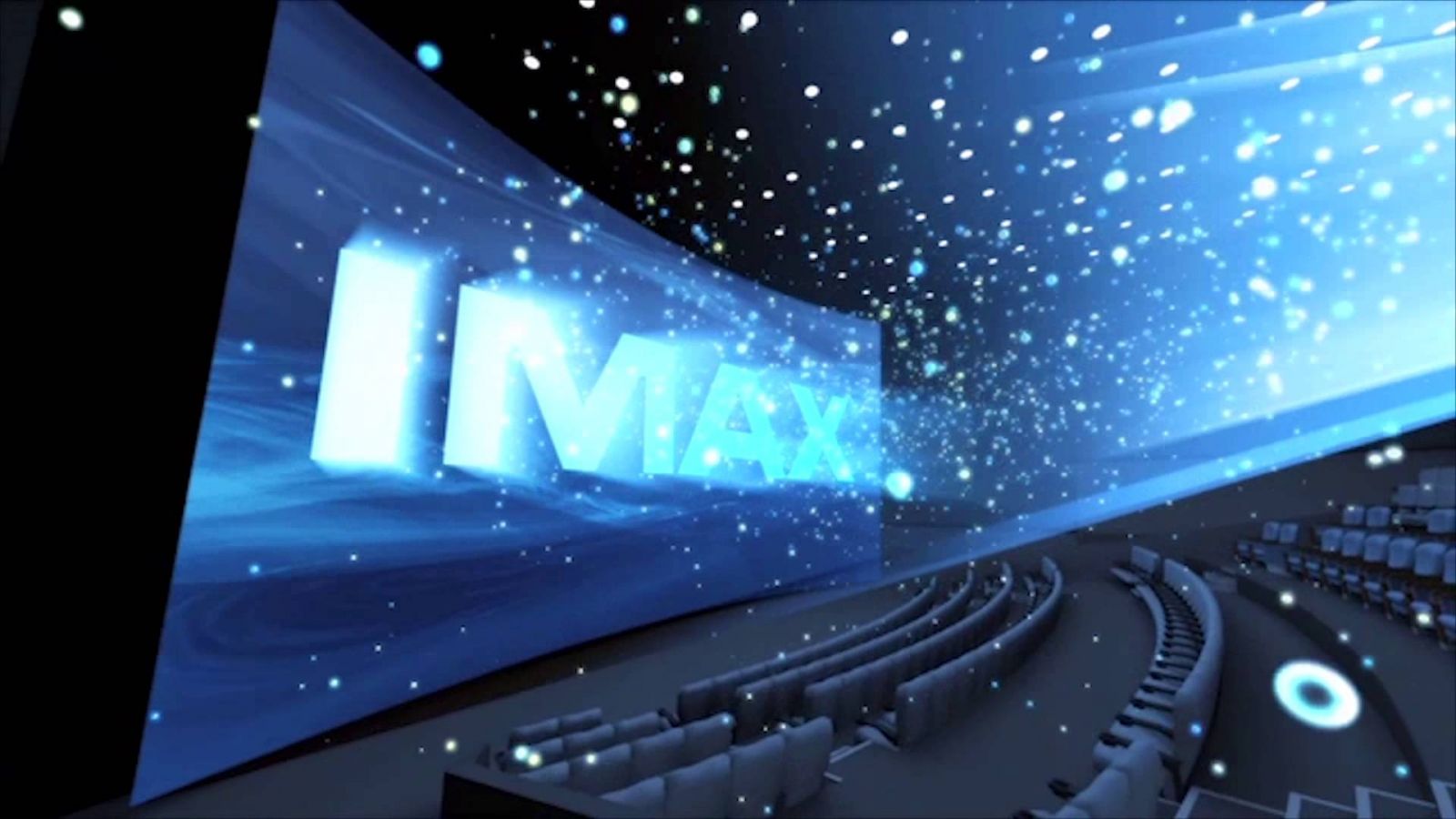 Visitors would be able to strap on virtual reality headsets and play VR video games or watch short films of roughly five to 15 minutes each. Stockholm-based entertainment technology company Starbreeze and hardware manufacturer Acer will provide the VR headsets.
The first pilot centre in the UK will open in Manchester later this year at Odeon's Printworks venue, complete with 12 of the VR pods.
IMAX chief executive Richard Gelfond told the Press Association the aim of the pilot is to create something unique.
IMAX's first VR center, in Los Angeles, is due to open in the next couple of weeks, and will initially serve as a showroom before opening to the public later this year. Additional test facilities will open in China, Japan, the U.S., the Middle East and Western Europe in the coming months. The company plans to use the six pilot locations "to test overall customer experience, pricing models and the types of content featured," IMAX said in a statement. "If successful, the intent is to roll out the concept globally to select multiplexes as well as commercial locations such as shopping centers and tourist destinations."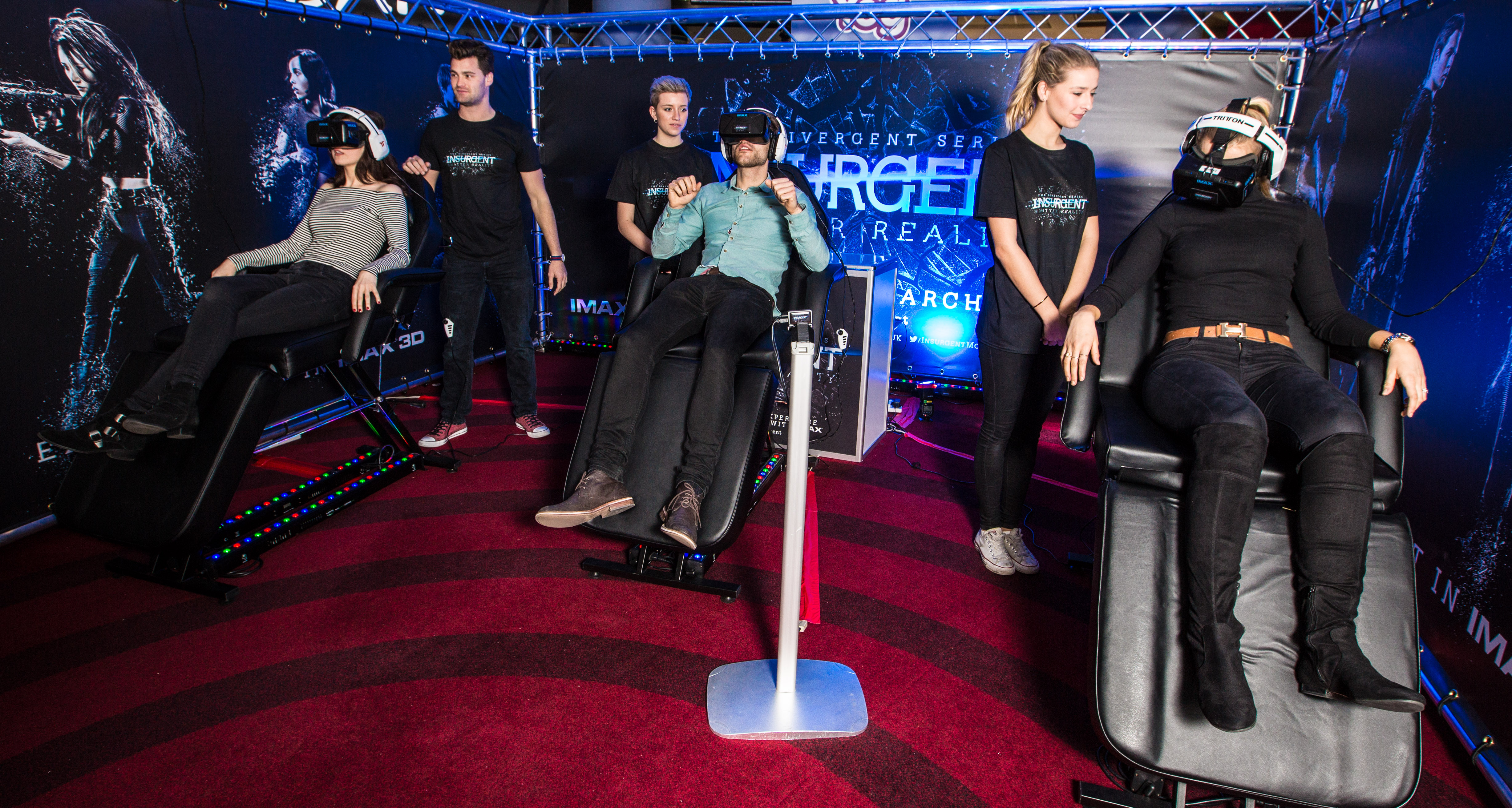 IMAX revealed that it would use Swedish gaming studio Starbreeze's StarVR headset for the Manchester trial, which is one of six globally and is expected to run for six months, after which a decision on whether to expand the programme will be made.
With 1,100 IMAX theaters open all over the world, that number will continue to grow, said Foster, citing a 500 to 600 backlog.
"In time – the technology's not there for it now – but you could race me and Tom Cruise up the tower and someone else could be standing at the top shooting down at you – hopefully one of your friends. But the idea is to take some of the talent and experience in a movie and create a fun environment around it and enjoy it."
In the case of 3-D movies, it took James Cameron's "Avatar" to ignite the public's enthusiasm for the medium, and Gelfond said he was looking forward to seeing what leading filmmakers would do with VR. He noted that Michael Bay is creating a VR Experience for "Transformers: The Last Knight" and the Russo brothers were doing the same for "Avengers: Infinity War."
"There are a lot of reasons to go slow and not be a first mover in VR, but given IMAX's experience in technology, the power of our brand, our relationships with studios and exhibitors, I thought that if anybody was going to go first it should be us, but I have no pretense – we don't have all the answers. I think it is going to evolve in its own way and I just hope we are part of the right way."
"There are a lot of reasons to go slow and not be a first mover in VR, but given IMAX's experience in technology, the power of our brand, our relationships with studios and exhibitors, I thought that if anybody was going to go first it should be us, but I have no pretense – we don't have all the answers. I think it is going to evolve in its own way and I just hope we are part of the right way."
Similar articles:
Publisher: VRExtasy
http://vrextasy.com/news/imax-launches-virtual-reality-movie-experience
http://vrextasy.com/news/imax-launches-virtual-reality-movie-experience