How to check your phone while playing PlayStation VR with anywhereVR
September 18, 2016
Sony Corp.'s video game division is readying not just games but also music, movies and other kinds of entertainment for its Virtual Reality headgear, set to go on sale next month. The company's music division, Sony Music Entertainment, today announced a new relaxation app for its upcoming headset during a Tokyo Game Show 2016 press conference. Named anywhereVR, the experience impressively projects your phone's display inside an immersive environment, allowing you to check messages and apps without having to remove PS VR.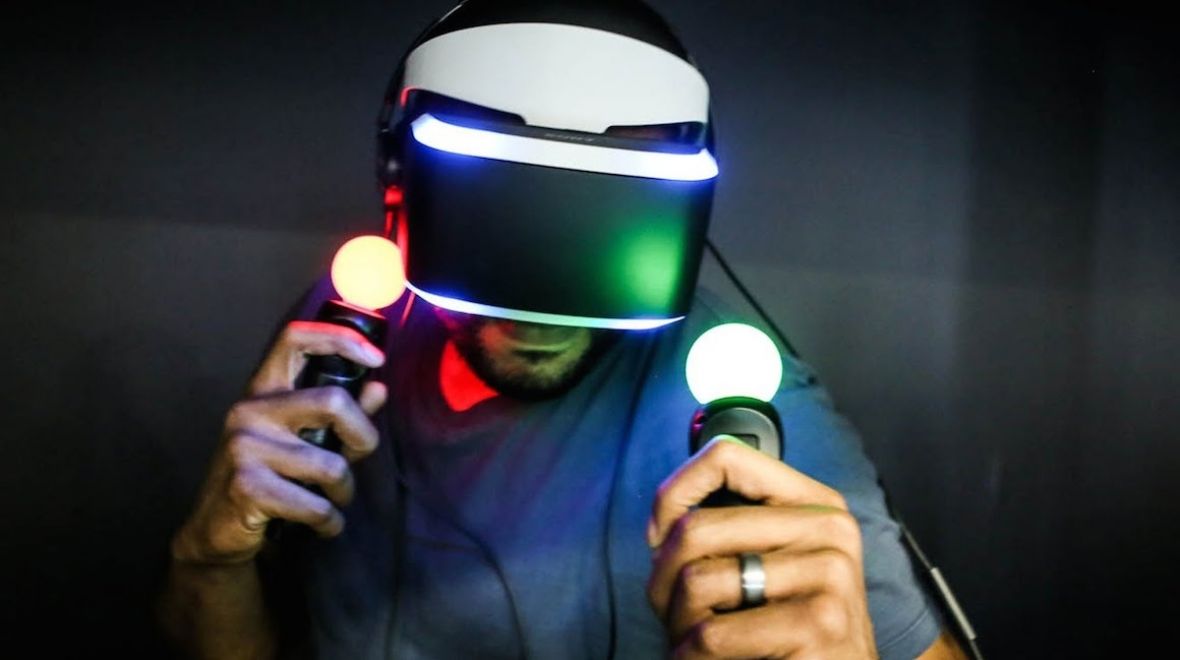 Picture the scene. You've got your head in PlayStation VR playing Resident Evil 7 but simultaneously need to know what's going on in the world of Twitter. Maybe you need a rest from all the horror too. Well, aren't you in luck? Announced at Sony's TGS conference this morning, Anywhere VR will let you use your smartphone in the comfort of virtual reality.
Sony Interactive Entertainment Japan Asia President Atsushi Morita appeared at a Tokyo event Tuesday, ahead of the Tokyo Game Show annual exhibition opening later this week. The latest in video games, including VR, will be on display at the show at Makuhari Messe in the Tokyo suburb of Chiba.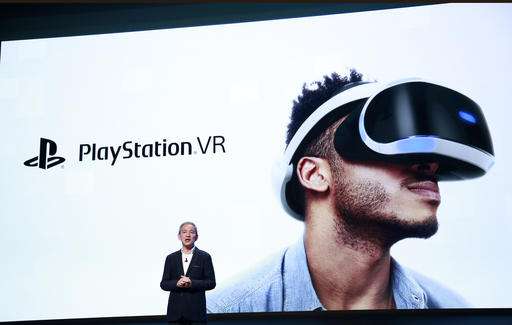 A brief trailer revealed the project onstage, showing a woman getting home from work, putting on her PS VR unit, and finding herself in picturesque environments with relaxing background music. She then grabs her phone in the real world, which brings up the display in the virtual environment that mirrors her device. According to the trailer (which includes brilliant narration), users will be able to talk to friends, use apps like Twitter and play minigames inside the piece. It's not yet known if all smartphone apps will be supported in the app or only a specific selection, though the trailer suggested the later.
Even if Sony succeeds in beating the Oculus and Vive in this first round of competition, say analysts, the technology is sufficiently immature that other powerful competitors could quickly join the fray.
Sony's big bet on VR, and relative downplaying of mobile gaming, is striking in coming hot on the heels of the launch of Nintendo and Niantic's Pokémon Go, an "augmented reality" title already downloaded on to 500m smartphones around the world.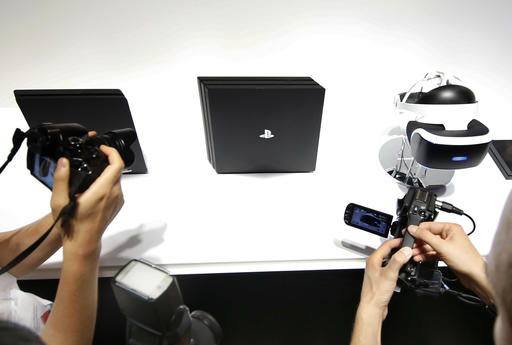 VR can make games more immersive, enhancing the effects of horror, razzle-dazzle and erotic titillation.
The Japanese electronics and entertainment company's PlayStation VR headgear device, going on sale next month for about $400, less than rival VR headsets. Oculus Rift's goes for about $600, and HTC Vive's for $800.
anywhereVR doesn't have a release date just yet, though PlayStation VR is set to launch around the world on October 13th.
nother VR shown at Tokyo-based Sony's event was the "Anywhere VR," which delivers to headset wearers a relaxing scene, such as a beach or a star-studded sky, even in their living rooms, while they take care of smartphone chores in VR.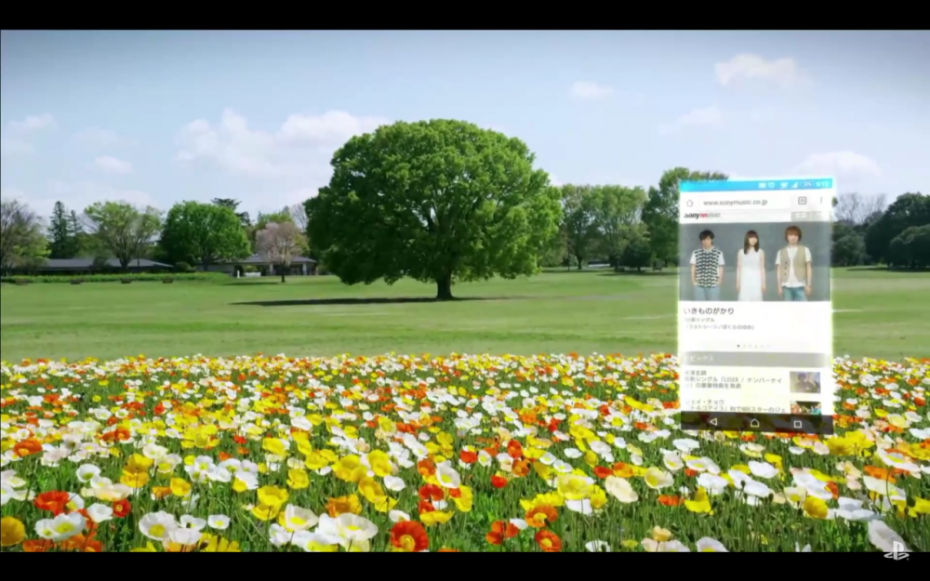 "The way to operate the VR headset is the same across companies," says gaming industry expert Hirokazu Hamamura, "Companies are now focused on trying to build the market together."
Similar articles:
Publisher: VRExtasy
http://vrextasy.com/playstation-vr/howto-check-phone-on-playstation-vr-with-anywherevr
http://vrextasy.com/playstation-vr/howto-check-phone-on-playstation-vr-with-anywherevr