Best VR games 2015
August 15, 2016
VR feels very real in 2015 and a host of new top games are incoming for a host of virtual reality headsets. With Oculus Rift, Sony's Project Morpheus,Samsung's Gear VR and Google's Project Cardboard all heading to customer's balls, the VR revolution is very much on.
The sudden surge of interest in VR, combined with the fact that there are more game developers than ever before means that there's an influx of games hitting the arena.
We've rounded up the most exciting VR games for your delight and delectation.
Oculus Rift
Alien: Isolation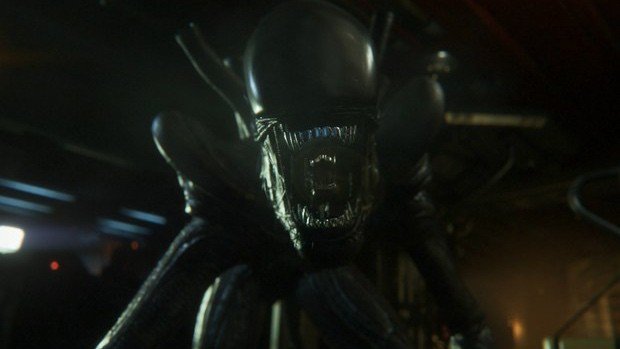 After a few fumbles Sega seems to have found its feet with itspurchase of the Alien licence, and rumoured Oculus Rift support (a prototype
demo has been seen on the headset) suggests that this could be the game that
truly launches VR. All the ingredients are right: it's based on the
still-terrifying film and it does a stunning job of recreating its
claustrophobia and tense atmosphere. And it's developed by Creative Assembly, which
has rarely put a foot wrong.
Out in October
EVE: Valkyrie

One of the most anticipated titles launching for both Oculus Rift and Project Morpheus is CCP Games' EVE: Valkyrie. It's a multiplayer game for VR set in the EVE Online universe - you play a rookie, guided by female pilot Ran, through some tutorial missions before getting onto the good stuff - space dogfights with other Rift users. It's fast, it's futuristic and it's fun.
Read more: EVE: Valkyrie is ready to define multiplayer VR gaming
Out 2016
Robinson: The Journey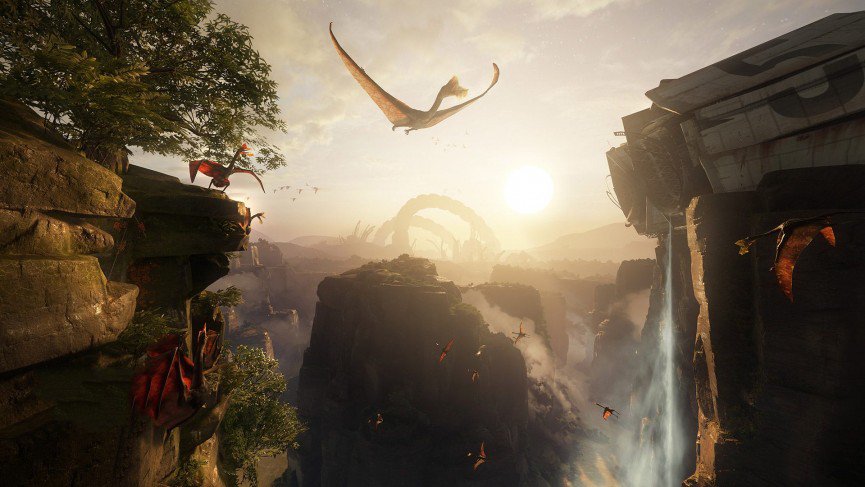 We'll have to wait a little while for this Rift game from Crytek, the devs behind Crysis. But from the look of the visuals from Crytek's VR prototype it will be worth the wait. The full game will see the protagonist explore the ecosystem of a mysterious world we have crashlanded on and could involve experimental inputs such as haptic gloves.
Due 2016
Doom 3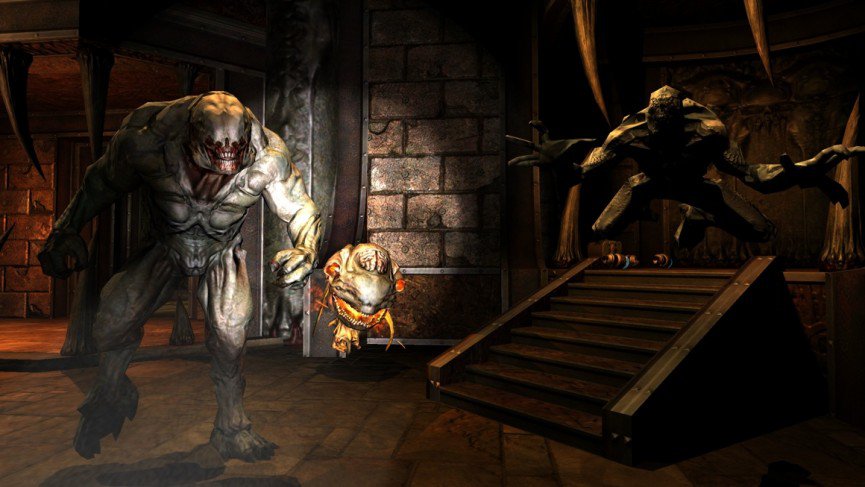 If you've got a severe fetish for outer space terror, look no further than the most recent instalment of the Doom franchise. It may be over 10 years old, but its lighting effects are stunning and seeing its stomach-churning monsters lurch out of the darkness in full-on 3D is nothing short of pant-filling.
Out now

Essential reading: The best Oculus Rift games
Minecraft
Minecraft developer Markus "Notch" Persson famously said that his hugely successful Lego-like building game would never make its way to Rift due to the Facebook takeover, but since Microsoft bought Minecraft he must be eating his words. And Faberge Eggs. He's since given the game the okay for VR, which will bring the pixellated world to life in a way never seen before. If you're gagging for some VR in your Minecraft the Minecrift mod will do the job for now.
Out now
Surgeon Simulator 2013
Bossa Studios' medical simulator is like a more realistic game of Operation, with your incompetent surgeon challenged with performing various procedures on Bob, his unfortunate patient. The game recently added support for both Oculus Rift and Razer's Hydra peripherals, so you can experience surgical procedures in realistic 3D, with none of the mess or risk of having to appear at a hearing in front of a medical council.
Out now
Assetto Corsa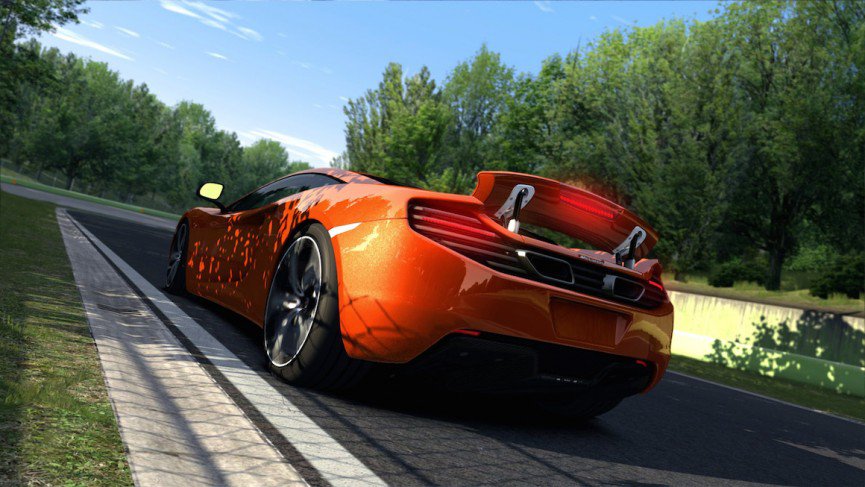 That's as in the Italian for "racing setup," not the Vauxhall superminis popular among a certain UK demographic. As the name suggests (in Italian) this is a fully-fledged driving sim with built-in support for the Oculus Rift. Add a decent steering wheel and a bucket seat and it'll be the closest most mere mortals will ever get to owning a supercar.
Out on Steam Early Access
Classroom Aquatic
Classroom Aquatic's ideas are so simple it makes you wonder why no one's thought of them before. It gives the player a bunch of trivia questions, and if they don't know the answer they can cheat but looking at fellow students' papers, or throwing stuff around the room to distract the teacher. If they're caught, it's game over. Oh yeah, the fellow students are dolphins.
Out soon
Project Morpheus
Rigs: Mechanized Combat League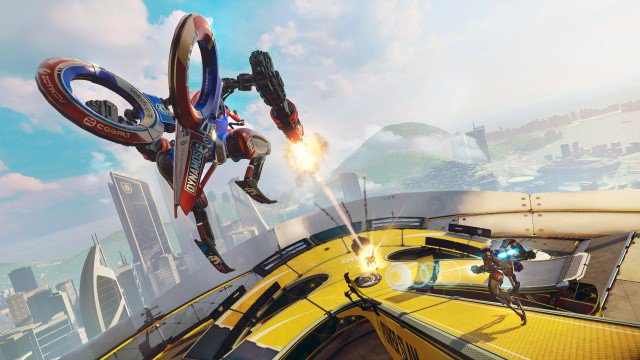 This multiplayer first person shooter was Morpheus' darling demo at E3 - you play three-on-three future sports with weaponised mechs for your characters to climb into. Sound awesome? It is.
Shoot your opponents to slow them down in the real task - collecting yellow orbs around the arena to reach Overdrive mode. And left thumbstick controls are joined by head tracking which takes care of aim and orientation in the game. Only small head movements are needed, though, to minimise feeling sick.
TBA
London Heist: Getaway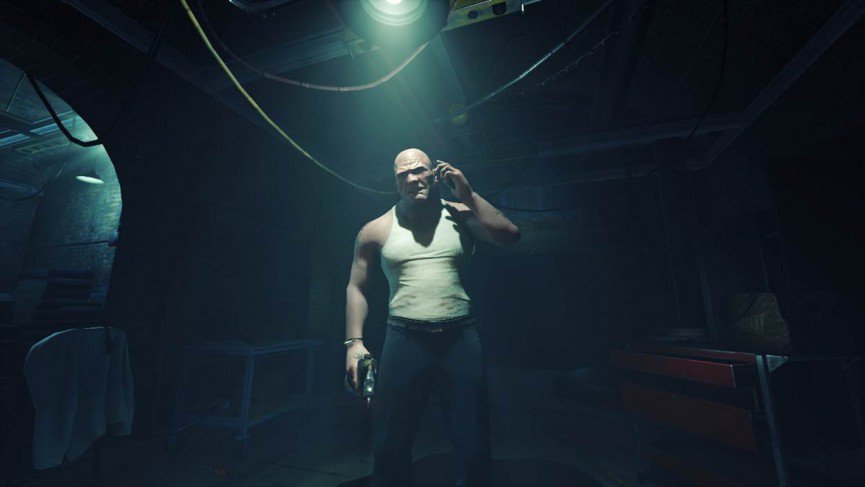 This upcoming VR on-rails shooter got another outing at E3 - sure, it's basic gameplay, you're in a moving car shooting at the burly Londoners on motorbikes chasing you but it's a good tactic to solve the problem of 'moving' in VR space.
The game also allows you to use the PlayStation Move controller in both hands, for instance using your second hand to reload ammunition in your gun. Thanks to the immersion of VR and how intuitive using the Move controller feels, your brain is tricked into thinking you really are part of a high speed chase and that's no bad thing.
Until Dawn
Supermassive Games' survival horror game has been in development forever, but it seems that Project Morpheus' virtual reality skills are enough to turn it into a real thing. The slasher-influenced title follows eight teenagers in a cabin in the woods who are hunted by a good ol' fashioned serial killer. It's probably the closest you'll ever get to being in a proper horror movie.
Out 2015
Essential reading: Hands on with new Morpheus demos at E3 2015
Super Hypercube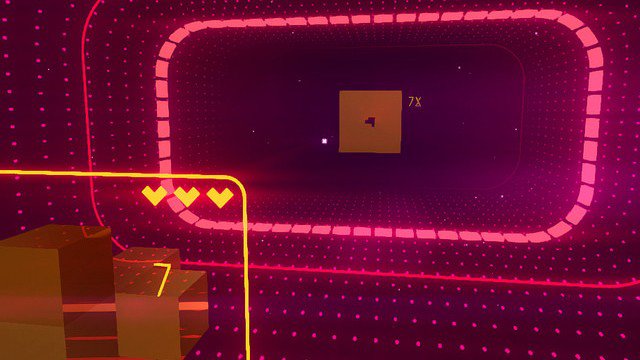 Super Hypercube is a 3D puzzler that should be ready for Project Morpheus' release date especially because it has been in development since before the VR headset itself. Rotate complicated sets of neon 3D blocks to fit through fast approaching holes in walls ahead in this VR version of Tetris on steroids - blocks are added, walls rotate, it's mayhem in there. Super Hypercube is abstract, it's tricksy and it shows the breadth of games we will see on Sony's headset. Plus you've got to love those 80s- style graphics.
TBA
Check out: Project Morpheus v Oculus Rift
Galaxy Gear VR

Darknet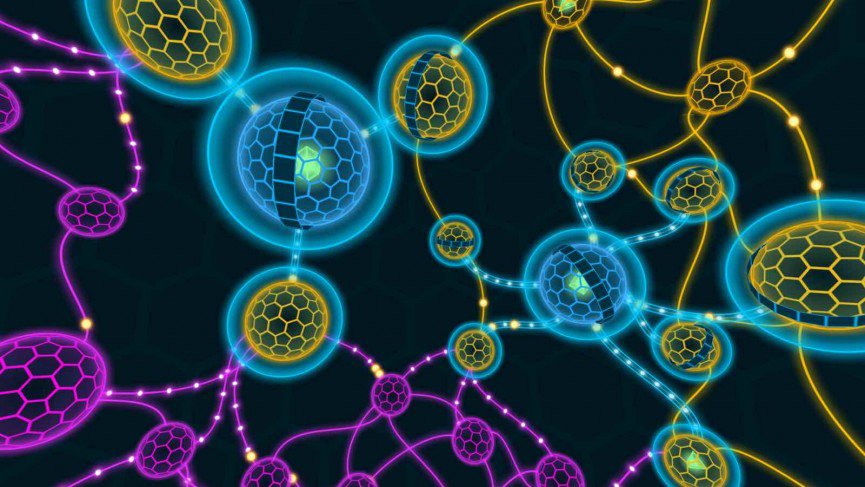 This strategy/puzzle game shows that not all VR games have to be about monsters creeping up behind you or space shooting. With arcade-style gameplay, gorgeous visuals and a 360-degree view of the nodes you are hacking to get Bitcoins, it's a real VR treat.
Out now
Hero Battle
Very little is known about the first proper game for Samsung's upcoming headset, other than that it's now called Hero Battle instead of VR Quest, it's going to be a lot like Legend of Zelda, and that it's in development from John Carmack and the Oculus team. It sounds like it could be just right to get consumers interested in the Gear VR – if a game's too violent or terrifying it will put consumers off, but a gentle and cartoonish dungeon crawler should work rather well.
TBA
Must read: The best Samsung Gear VR apps and games
VR Karts: Sprint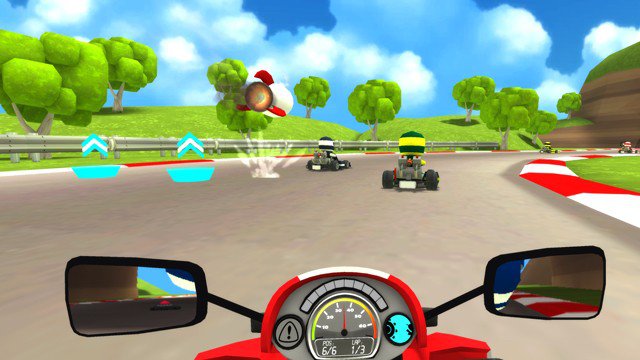 This cartoony Mario Kart-alike is a Gear VR version of an upcoming Rift/PC game (on Steam Early Access) with nine racing tracks and single player, championship and online multiplayer modes. VR Karts: Sprint is made by indie studio Viewpoint Games and contains the standard fast paced action plus weapons and power boosts of this style of racing game.
Out now
Temple Run VR

Endless running comes to VR with this version of Temple Run. There's not much to say about from that the CG looks crisp and you'll be much more tempted to look behind you - thereby ruining your chances of keeping away from the beasts.
Out now
Google Cardboard
Proton Pulse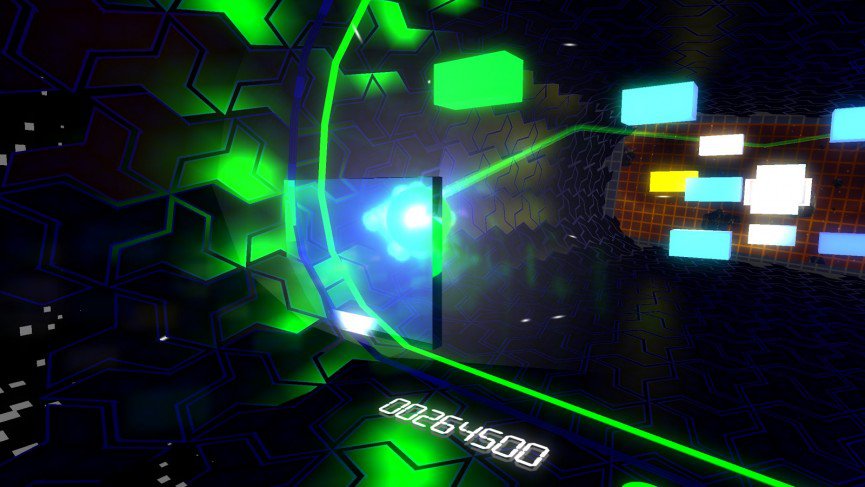 50 levels of arcade-style brick breaking gameplay is what you get for your £1.27 with Proton Pulse. It's a slick, fast-paced 3D game of paddleball with a few neat mechanics like the Space Time Dilator which slows the action down.
ZeroTransform is also working on a VR title called Vanguard V, available as a demo, so they're charging for Proton in order to help fund the development.
Out now
Essential reading: The best Google Cardboard apps and games

WAA! VR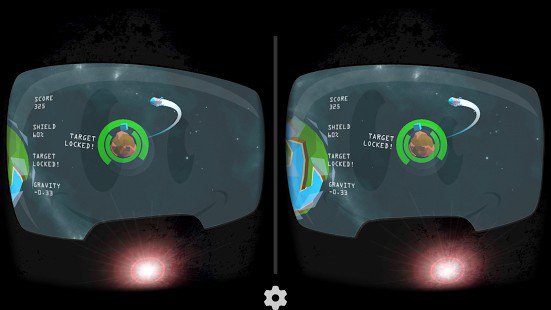 A simple but enjoyable Cardboard game, WAA! VR has you as an astronaut shooting down incoming asteroids with your missiles. It's very basic mobile-like gameplay but hey, it's only 76p.
Out now
Shadowgun VR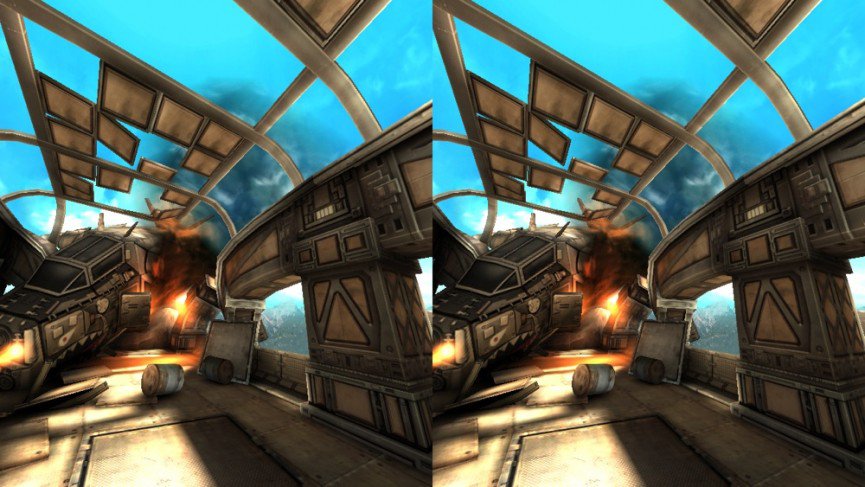 There's not many fully games on Google Cardboard but Shadowgun's gorgeous graphics on this sample level demo show where the platform is heading. You can hook up a controller to move around. Late in 2014 there was a petition for a full port of Madfinger Games' Shadowgun game so watch this space.
Similar articles:
Publisher: VRExtasy
http://vrextasy.com/games/Best-VR-games-2015
http://vrextasy.com/games/Best-VR-games-2015